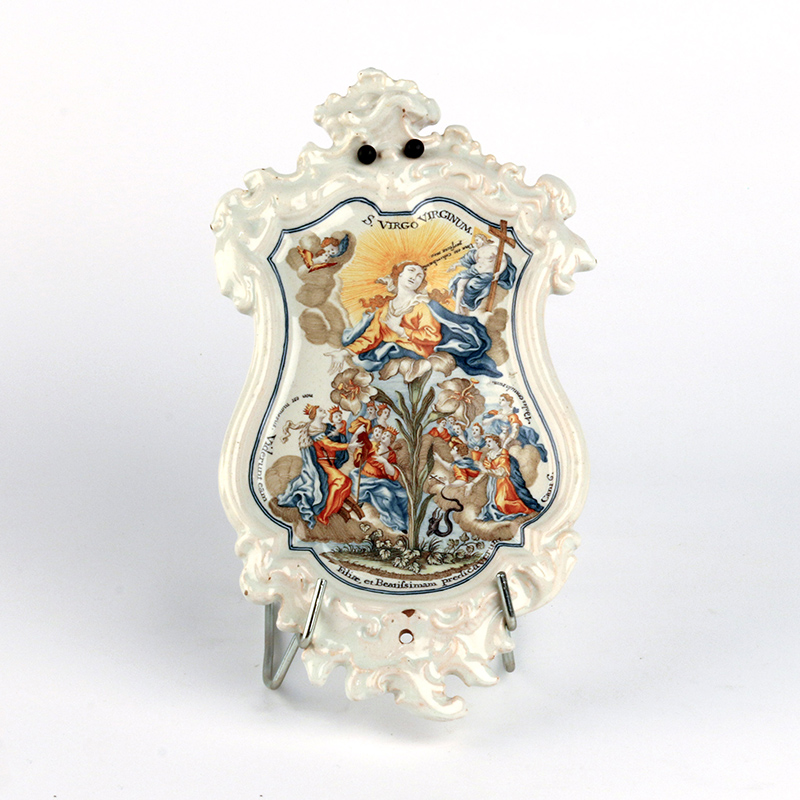 PLAQUE S. VIRGO VIRGINIUM
It belongs to the series of "Lauretan Litanies", taking as a model the engravings of the Klauber brothers (Joseph Sebastian and Johann Baptist), published in 1750. This white enameled Rococo asymmetrical frame plate represents the S.Virgo Virginum litany (Holy Virgin of the Virgins) as indicated by the legend at the top of the scene.
The Klauber brothers' "Litany Lauretan" series consists of 57 engravings. It is possible that Alcora made them all as a commission for a convent or other religious establishment. Copies of the same series are preserved in the National Archaeological Museum (Madrid) and in the Hispanic Society of America (New York).