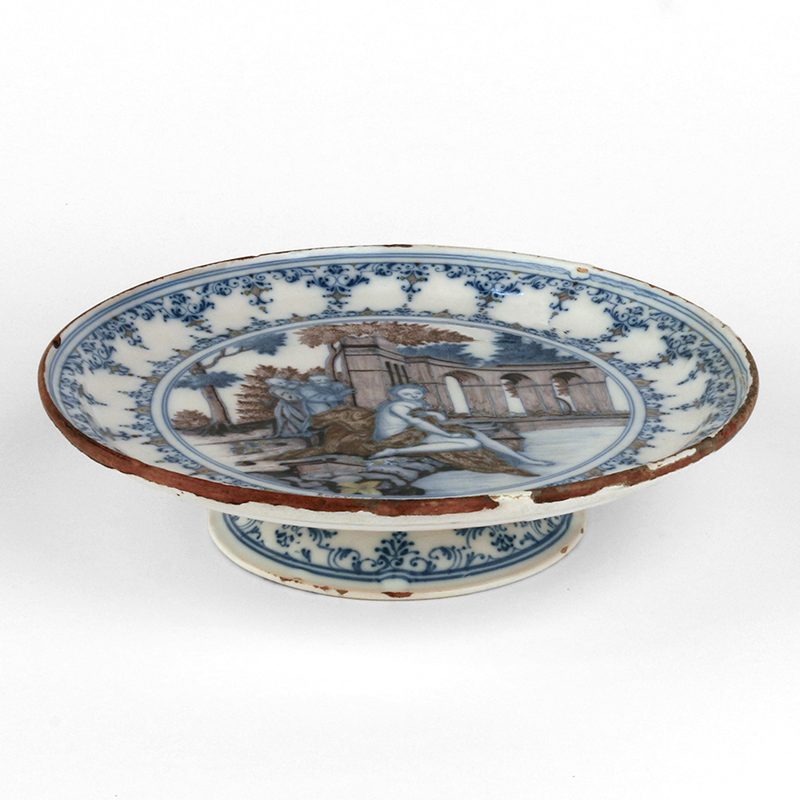 SALVER with the scene SUZANNE IN THE BATH
Susana in the bathroom, or Susana and the old men. In the scene appears the young caste bathing, being spied on by two old men. Borders on the edge, foot and surrounding the central scene. Signed by Cristóbal Rocafort (Rocafort piesas), one of the main painters of the Royal Factory.
This is one of the most represented scenes in the Renaissance and Baroque, highlighting the paintings by Tintoretto (1577, Museum of Art History, Vienna), Paolo Veronés (c.1580, Prado Museum, Madrid) or Rembrandt (1647, Gemäldegalerie, Berlin).
According to Alexius Feit, the scene of this salvilla is inspired by the engraving by Claude Duflos, dated around 1720. Other Alcora pieces with the same theme are known, such as a plate and an ornamental plaque, both in the Museu del Disseny de Barcelona.