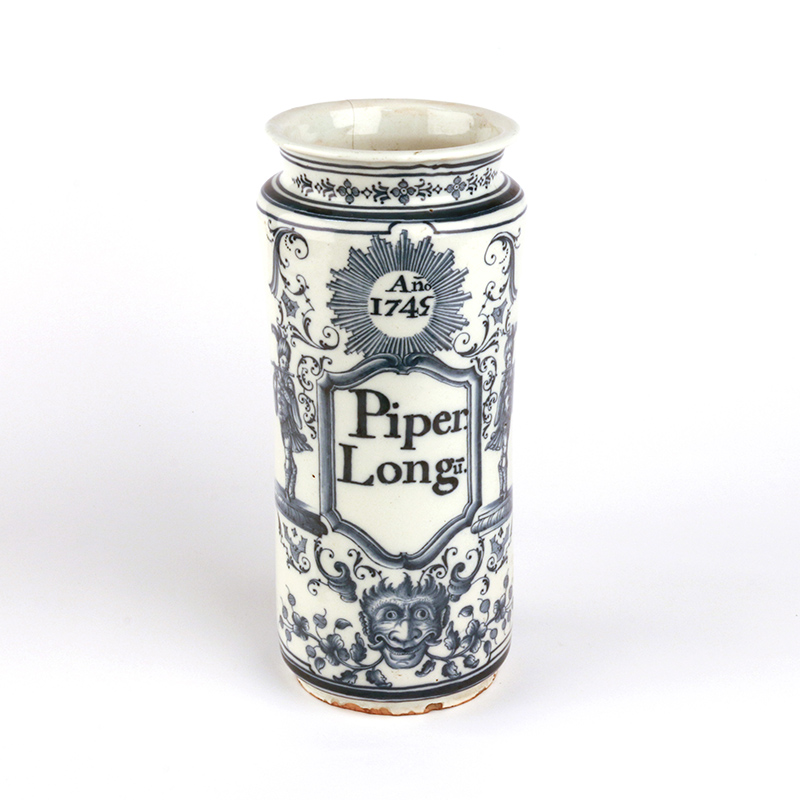 ALBARELO or APOTHECARY JAR
Piper Longum
Cylindrical body with narrowing at the mouth and foot. Decoration in chiaroscuro blue, with two human figures playing the flute flanking the cartouche, lower figurehead and upper radiated circle that frames the date (1745).
Piper Longu can be read on the cartouche. (long pepper) once used for its medicinal properties for stomach problems, rheumatism, colds and flu, etc.
It comes from the old Félix Boix Collection.